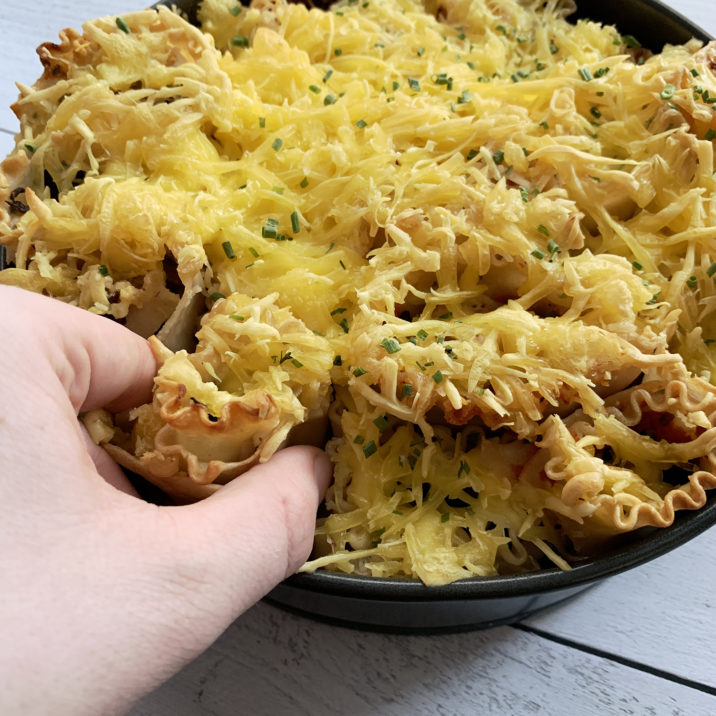 Oh everyone, I am SOOOOOOO excited about today's Easy Cooking Video. Gluten Free Lasagna Rolls? YUP. Allergy Friendly Lasagna Rolls? YUP. Totally Awesome Lasagna Rolls? YUP!!! As some of you may know, I love looking at food that's trending online and showing you how to get in on the delicious action by creating gluten free/allergy friendly versions for you to enjoy.
Full disclosure: each step in making this tasty allergy friendly lasagna roll recipe is very easy. However, the whole process is quite time consuming (hint: make a double or triple batch, and freeze the extras). If you opt to freeze extras, freeze them as traditional lasagna rather than as rolls. Also, you can portion them into small individual sized containers to make reheating a breeze.
If you'd prefer to make a traditional lasagna rather than lasagna rolls, today's recipe is still a great go-to for gluten free and allergy friendly options.
RAISE Members, be sure to click the read more button when logged in for dietary notes and lots more information.
Allergy Status:
Wheat/Gluten Free, Dairy Free, Egg Free, Nut Free, Peanut Free, Yeast Free, Cane/Refined Sugar Free, Sesame Free, Legume Free, Oat Free, Low Histamine, Diabetic Friendly, EOE Friendly
Paleo Compatible, AIP Compatible, Vegan Compatible, Soy Free Compatible, Corn Free Compatible, Nightshade Free Compatible, Allium Free Compatible, Fructose Intolerant Compatible
**Cheese Note: If you opt for dairy free cheese, be sure to check labels. Commercially available dairy free cheese will always contain major and/or less common allergens.