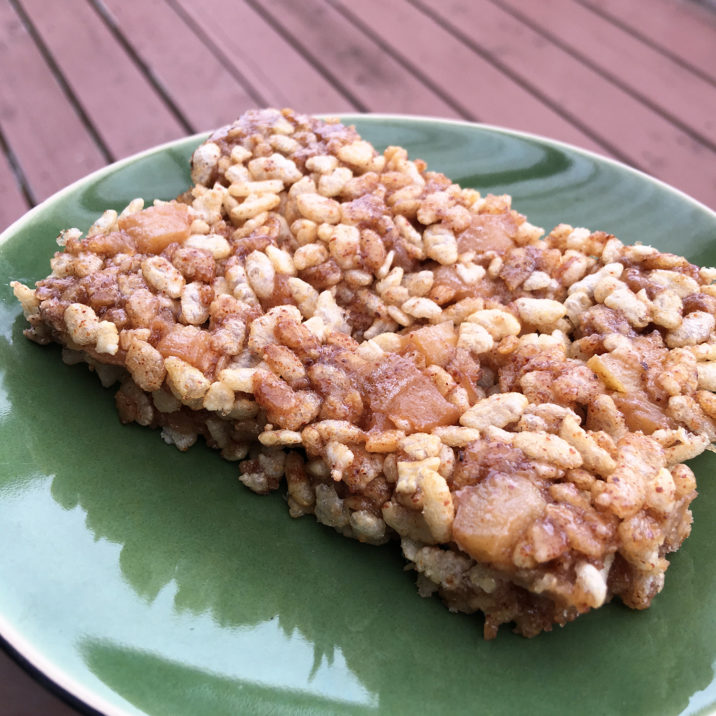 Today I wanted to share with you a super tasty gluten free snack bar recipe you can make during the winter months, as apples are all over the place in every variety you could ever dream of. Unlike a traditional "rice crispy" bar, this bar is marshmallow free, and refined sugar free too. With those two facts in mind, I personally feel empowered to put these in a lunch. These Apple Pie Snack Bars are a serious win-win!
One last note, the other reason we opted for a marshmallow free crispy rice bar is because marshmallows usually contain major and/or less common allergens.
Allergy Status:
Wheat/Gluten Free, Dairy Free, Egg Free, Soy Free, Nut Free, Peanut Free, Yeast Free, Corn Free, Cane/Refined Sugar Free, Sesame Free, Legume Free, Nightshade Free, Allium Free, Oat Free, Low Histamine, Diabetic Friendly, EOE Friendly, Vegan
Friendly Corn Free Reminder: Use super safe ingredients, and make sure your apples are not waxed.