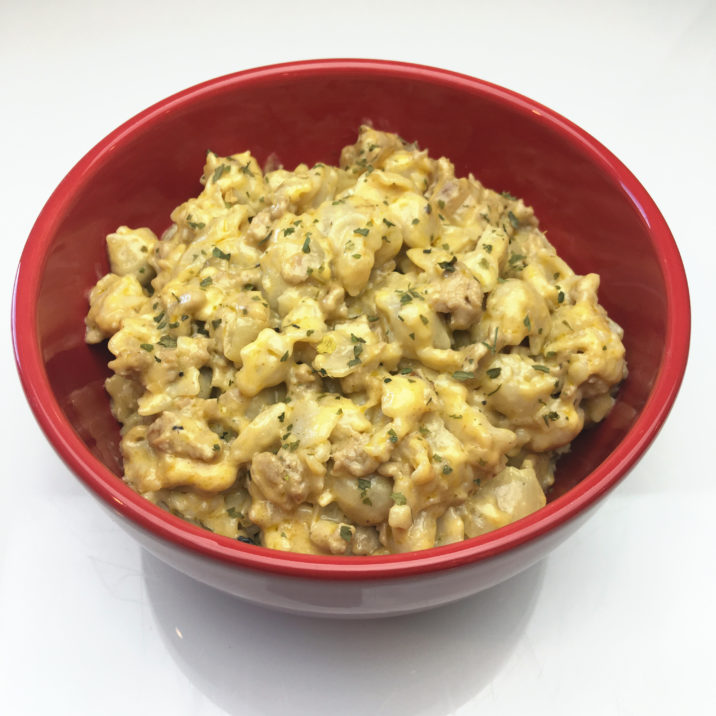 A few notes before you jump in today. This is a big batch recipe. You can reduce the amounts to meet your needs, however, this is an awesome gluten free recipe for a big dinner party, or if you need to have some leftovers on hand during the week. If you're planning to use this for leftovers, it will taste better if reheated, rather than eating cold (because of the dairy free cheese).
Also, you can use any ground meat of your choosing. We used turkey which is our go to for ground meat, and pork, beef, and chicken would all be wonderful selections too.
Allergy Status:
Wheat/Gluten Free, Dairy Free, Egg Free, Soy Free, Nut Free**, Peanut Free, Yeast Free**, Cane/Refined Sugar Free**, Sesame Free, Legume Free**, Nightshade Free**, Oat Free, Low Histamine**, Diabetic Friendly, EOE Friendly
**Be sure to choose the best cheese/non-dairy cheese for you. Store bought dairy free cheese usually contains major and/or less common allergens. You may need to make your own "cheese" sauce at home.