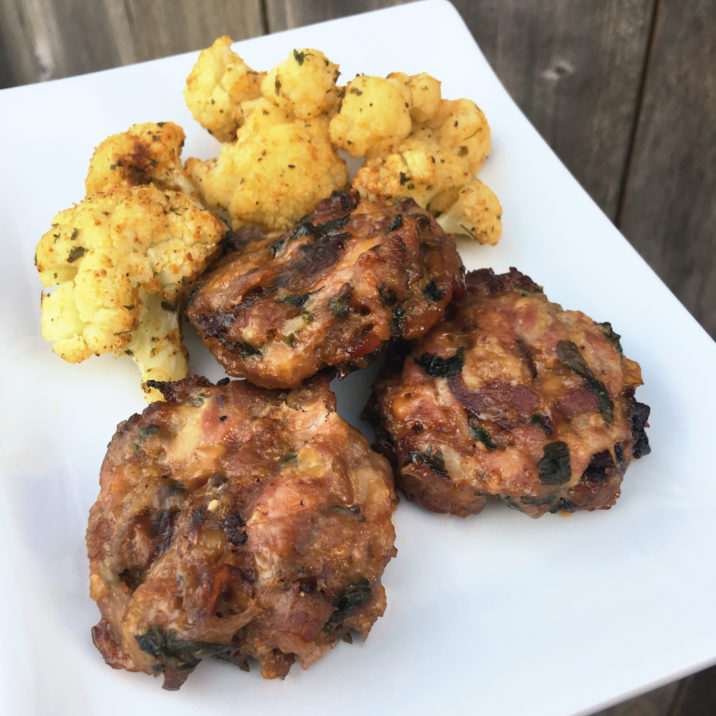 OK, it's official, I saved the best for last in this meatball recipe series 🙂 The kids kept asking if there was more of this meatball mix, for days… Let's just say, I'm going to make sure they each have a RAISE account so they can read the recipe and stop bugging me to make more, lol. If you had a chance to listen to our Protein episode of the RAISE Podcast, you'd know my feelings on bacon. Ohhhhhhh bacon. Bacon that is loved to bits. hahahah. Bacon bits, get it? #badmomjoke But seriously folks, I was told that these were hands down the best meatballs of all time, and ranked right along with Pineapple Pork Balls (the kids' favorite meal of all time). What always makes me smile is when those who can have dairy enjoy our dairy free creations that use dairy free cheese. Even The Papa thought these were fantastic, and that says a LOT.
Allergy Status:
Wheat/Gluten Free, Dairy Free, Egg Free, Soy Free, Nut Free**, Peanut Free, Yeast Free**, Cane/Refined Sugar Free, Sesame Free, Legume Free**, Nightshade Free**, Oat Free, Diabetic Friendly, EOE Friendly
**Be sure to check your dairy free cheese, as commercially available dairy free cheeses contain major and/or less common allergens.