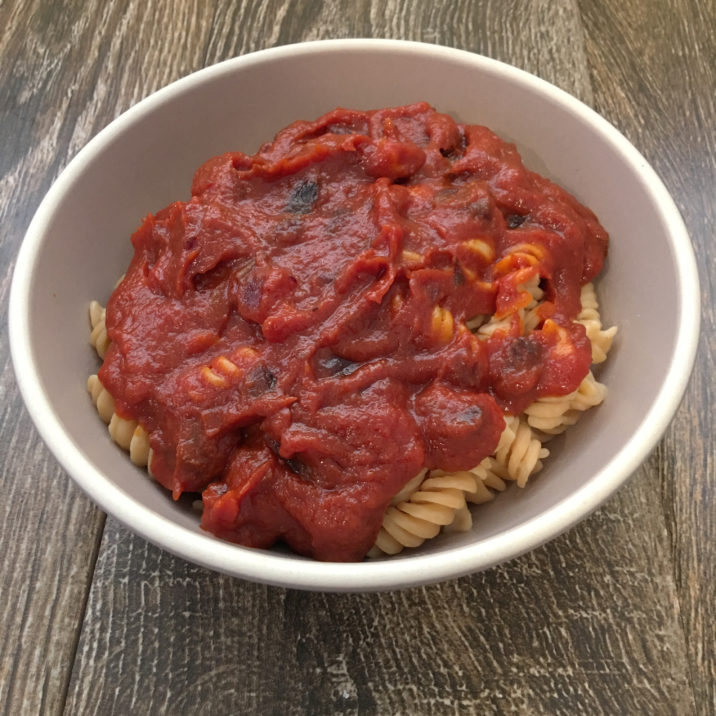 This is another installment from the blog that I wanted to make sure you didn't miss 🙂
If you were to ask Kid Two, he'd tell you that I saved the best for last in this Non-Traditional Pasta Series. He couldn't stop raving over how good this sauce was. It was rich, deep, and tasted like dessert. However, he did tell me later that it's like pasta or cream sauce, you can't eat too much of it. Yet, it was soooo good, he still wanted more. Makes me giggle to myself thinking about it.
Allergy Status:
Wheat/Gluten Free, Dairy Free, Egg Free, Soy Free, Nut Free, Peanut Free, Yeast Free, Corn Free, Cane/Refined Sugar Free, Sesame Free, Legume Free, Allium Free, Oat Free, Diabetic Friendly, Paleo, GAPs, Vegan, SCD Compatible, Corn Free Compatible
For Corn Free: Make sure all of your ingredients are safe, especially the dates.
For SCD: Use homemade tomato products, as canned tomato is not allowed.