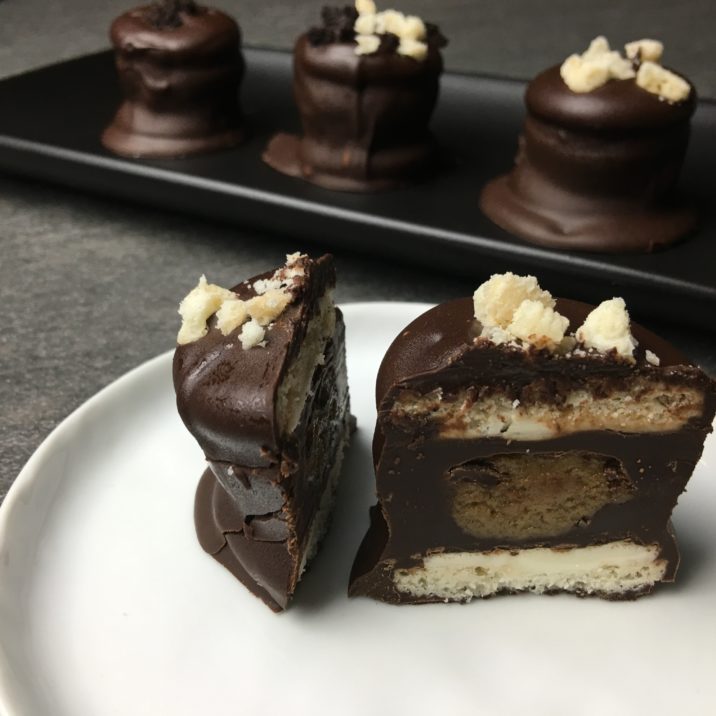 Today I wanted to share a recipe from our foodandlego.com blog. It's one of those fun recipes you want to make with your kids (especially if they love helping in the kitchen) as many times as you can.
Have you seen our neat timelapse video creating candy cookie cups? If not, here's the link.
We saw these online, and simply knew we had to make an allergy free version. Our low/no sugar kid can't have peanut butter, so we opted for sunflower seed butter. Although he can have almonds, we wanted this to be extra allergy friendly!
Sunflower Cups Allergy Status:
Wheat/Gluten Free, Dairy Free, Egg Free, Soy Free, Nut Free, Peanut Free, Yeast Free, Corn Free, Cane/Refined Sugar Free, Sesame Free, Legume Free, Nightshade Free, Allium Free, Oat Free, Diabetic Friendly, EOE Friendly, Paleo, Vegan Compatible, Raw Food Compatible, Top 8 Free
Cookie Candy Cup Allergy Status:
Wheat/Gluten Free, Dairy Free, Egg Free, Nut Free, Peanut Free, Yeast Free, Sesame Free, Allium Free, Vegan, (Kinnikinnick Creme Cookies contain soy)