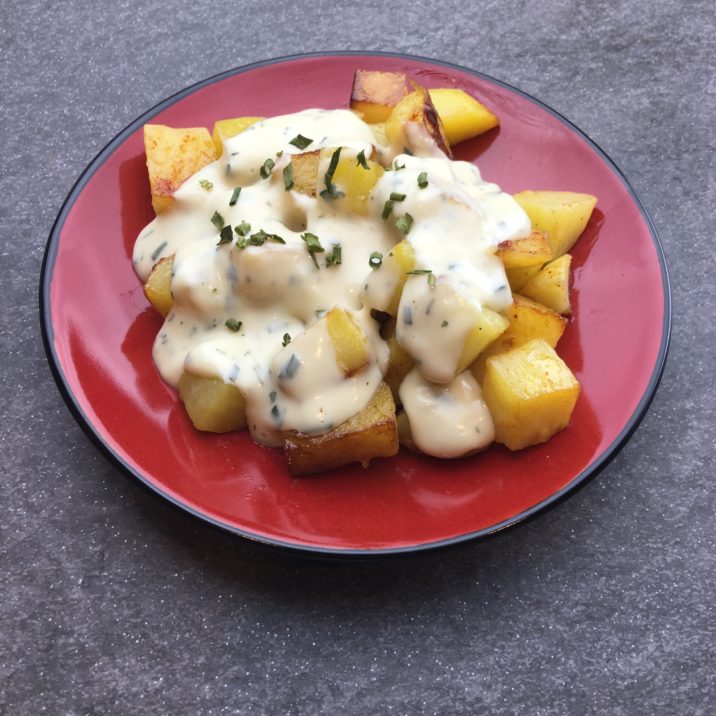 I have no idea where the inspiration for this gluten free recipe came from, but the kids were more than happy that it came. This recipe pairs two of their favorite things in the world: pan seared & baked potatoes and cheese. Kid Three is a cheese-o-holic. If he could eat a pound of cheese day, he probably would… sadly I'm serious. Kid Two likes his cheese as well, but have you seen the price of dairy free cheese lately? I'm sure a lot of us dairy free families can agree that cheese isn't on the menu every night. What's even better is that this is also a vegan recipe, meaning many people can feast together.
Allergy Status:
Wheat/Gluten Free, Dairy Free, Egg Free, Soy Free**, Nut Free**, Peanut Free, Yeast Free**, Cane/Refined Sugar Free**, Sesame Free, Legume Free**, Oat Free, Low Histamine, Diabetic Friendly, EOE Friendly, Vegan
**Remember to choose your dairy free cheese wisely. Most commercially available cheeses contain major and/or less-common allergens.