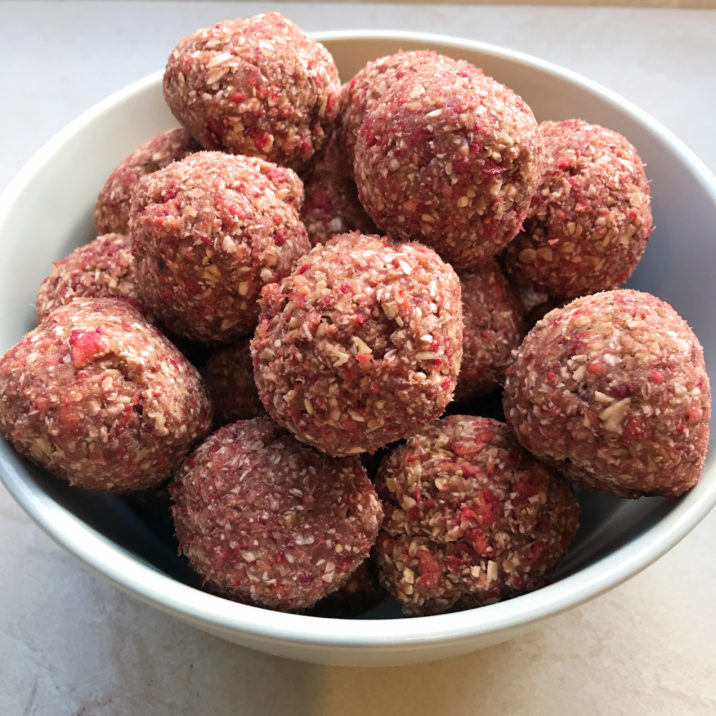 I'm sure we can all agree that this is one of the busiest times of the year. With that in mind, it's important to stay fueled all day long. Rather than reach for a candy bar, try making these delicious power balls and keeping them handy throughout the week. These are great for kids and adults, and very versatile. You can experiment with adding different fruits to this recipe for a whole new experience. I'm sure we'll be doing that this week 🙂  Power balls, in my opinion, are one of the easiest homemade snacks you can create. They're pretty low in cost when compared to purchasing snacks in stores, and they're so cute. I had to add that last bit… I just can't help myself.
When making power balls, we suggest using a food processor rather than a blender. You want power balls, not power smoothies.
Allergy Status:
Wheat/Gluten Free, Dairy Free, Egg Free, Soy Free, Nut Free, Peanut Free, Yeast Free, Cane/Refined Sugar Free, Sesame Free, Legume Free, Nightshade Free, Allium Free, Diabetic Friendly, EOE Friendly, Vegan, Low Histamine Compatible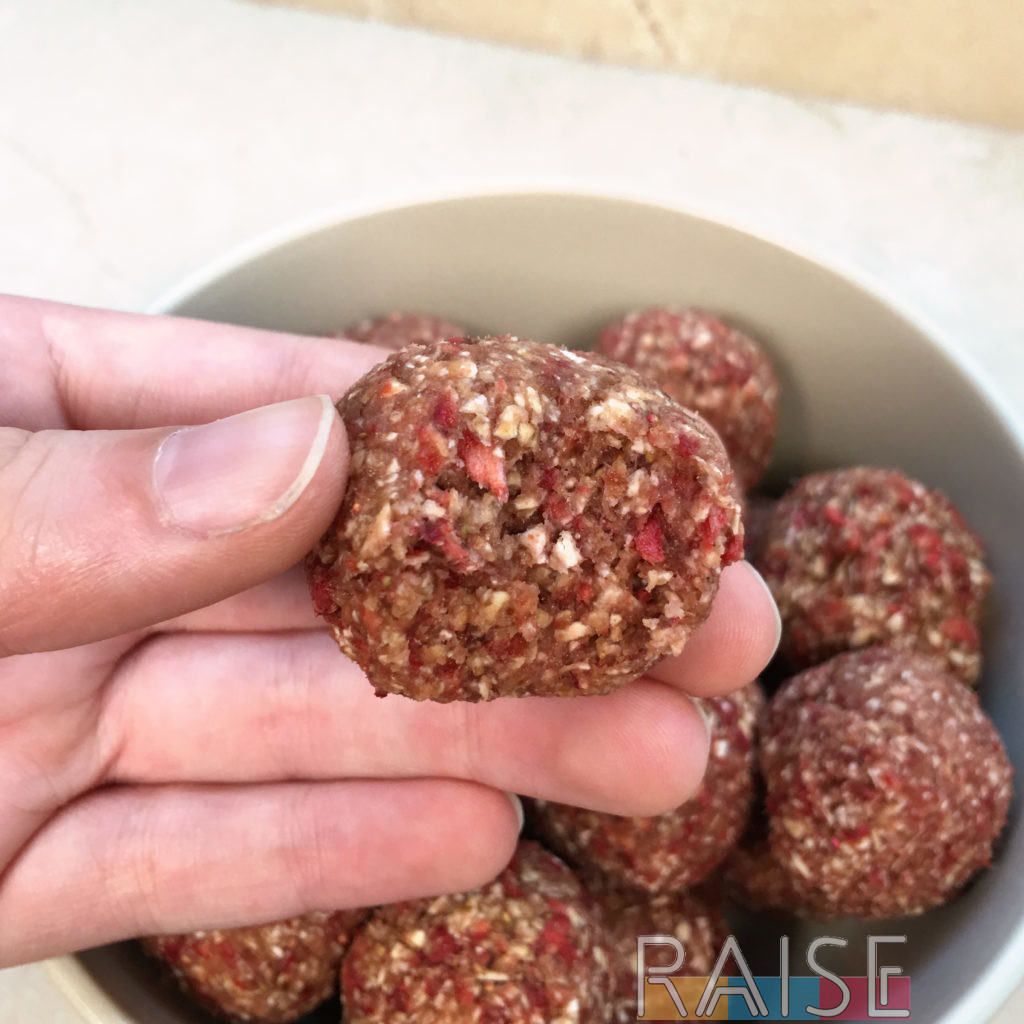 Why isn't this Corn Free?
Great questions! Often times there are recipes that look corn free, but deep down inside, they're not. In the case of these delicious power balls, it's the freeze dried fruit. We currently only know of one top 8 allergy free and organic producer of freeze dried fruits. However, they also process corn in their facility (they have a veggie line too). This recipe also calls for a banana. Typically, bananas and avocados are gasses with a corn-based ripening gas before being delivered to grocery stores. With that in mind, there are times when we know that sourcing a particular ingredient would be exceedingly difficult for a corn free person, so we opt to leave it out of our corn free recipe collection. Now, if you're corn-lite and can tolerate products made on shared equipment with corn, as well as gassed bananas, you may be able to create this recipe at home.