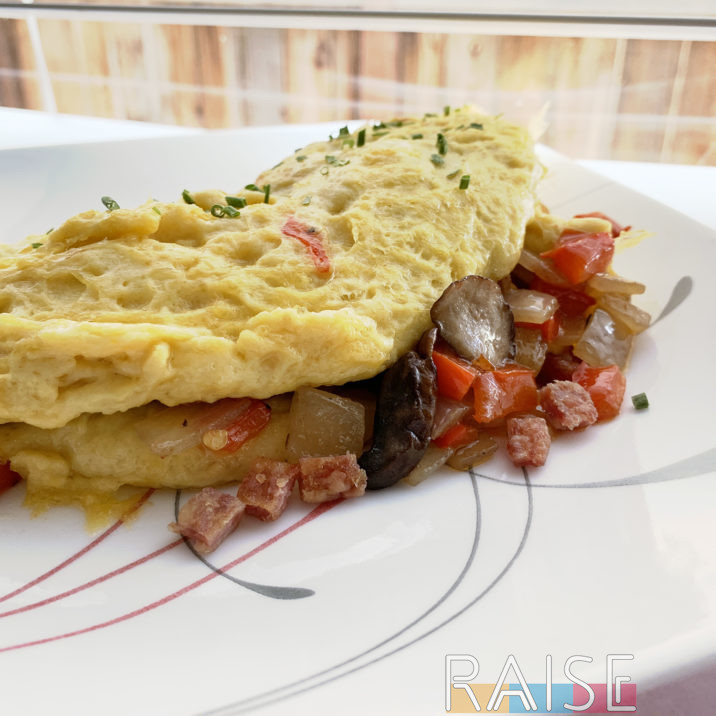 Heads up, if you're top 8 free, or allergic/intolerant to soy, this recipe won't be for you today. This Egg Free Vegan Omelet recipe features the JUST Egg Substitute which is soy (and other plant) based. The Follow Your Heart egg substitute may be an option for you, however, last time we checked, their ingredients are very contaminated with major allergens.
Today's vegan omelet recipe is a real victory as far as I'm concerned. Now, I don't suggest you eat this everyday, as I'm not a huge fan of processed foods (see the ingredients below). While the JUST Egg Substitute is super cool, I have the personal take that it should be used in moderation. Moderation aside, how cool is this omelet?! This was the first one our allergy kid has eaten, possibly in his entire life. So big victory dance over here.
Just Egg Ingredients: Water, Mung Bean Protein Isolate, Expeller-Pressed Canola Oil, Contains less than 2% of Dehydrated Onion, Gellan Gum, Natural Carrot Extractives (color) Natural Flavors, Natural Turmeric Extractives (color), Potassium Citrate, Salt, Soy Lecithin, Sugar, Tapioca Syrup, Tetrasodium Pyrophosphate, Transglutaminase, Nisin (preservative).
Transglutaminase can be an issue for those who are Celiac or have gluten sensitivity, so be sure you know what's OK for you before attempting to use JUST Egg Substitute.
In today's Easy Cooking Video, we'll be showing you a basic omelet you can make. From here, I encourage you to try different flavors and ingredients.
Allergy Status:
Wheat/Gluten Free*, Dairy Free, Egg Free, Nut Free, Peanut Free, Yeast Free, Sesame Free, Oat Free, Diabetic Friendly, Vegan