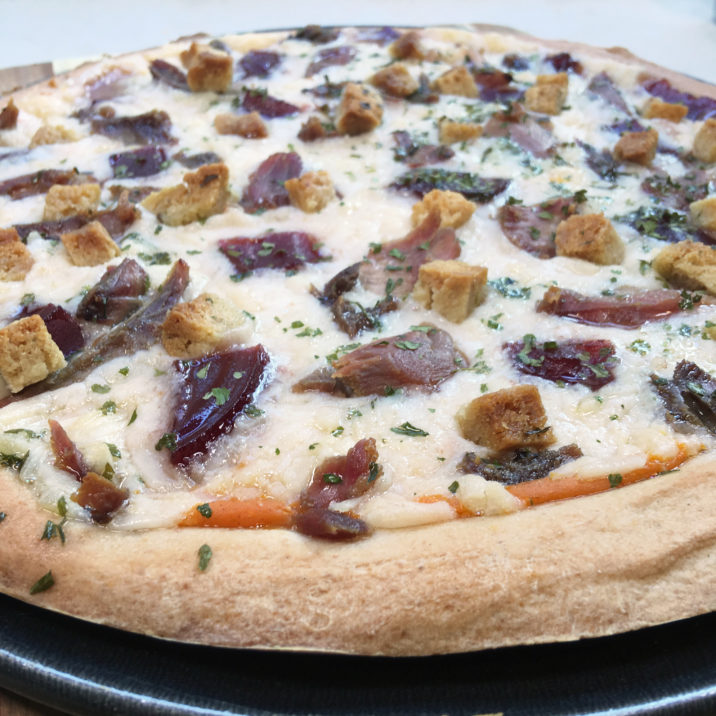 As you may have read in our other post for today, this year, we're doing gluten free pizza for Thanksgiving. The pizzas are also allergy/special diet friendly, and top 8 allergy free. This pizza is what I like to call Thanksgiving on a Pizza. It's the essence of everything tasty about Thanksgiving delivered via pizza. How fun is that?
Allergy Status:
Wheat/Gluten Free, Dairy Free, Egg Free, Soy Free, Nut Free, Peanut Free, Yeast Free*, Cane/Refined Sugar Free*, Sesame Free, Legume Free, Nightshade Free*, Allium Free*, Oat Free, Diabetic Friendly, EOE Friendly
*Make sure you use a safe pizza dough, and stuffing cubes.