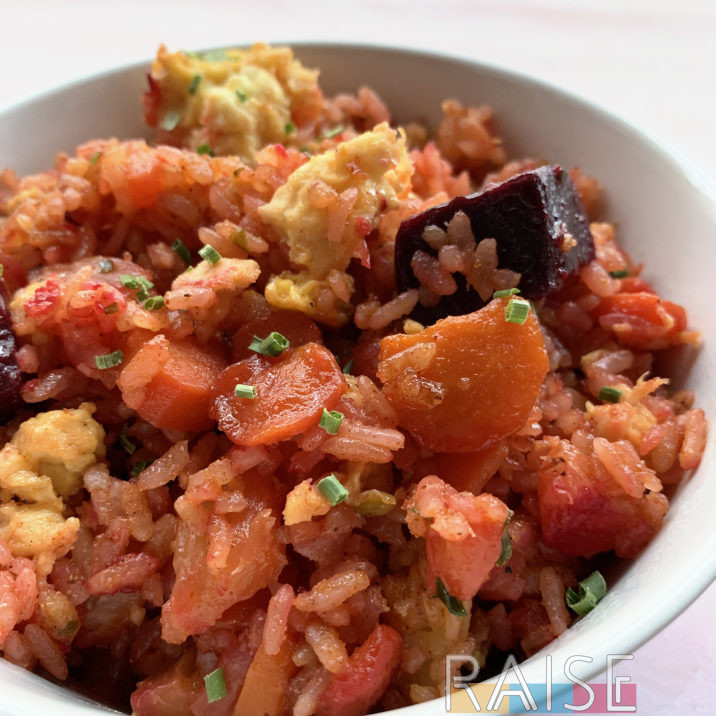 Ready for an awesome Vegan Veggie Fried Rice recipe? This recipe is not only gluten free and egg free, but it's also very allergy friendly. It's perfect for breakfast, lunch, or dinner 🙂 As many of you may know, a traditional fried rice includes egg. We'll be using the JUST Egg Substitute for our egg today, however, if you can't do soy (or other included ingredients) you can bypass the egg step.
Just Egg Ingredients: Water, Mung Bean Protein Isolate, Expeller-Pressed Canola Oil, Contains less than 2% of Dehydrated Onion, Gellan Gum, Natural Carrot Extractives (color) Natural Flavors, Natural Turmeric Extractives (color), Potassium Citrate, Salt, Soy Lecithin, Sugar, Tapioca Syrup, Tetrasodium Pyrophosphate, Transglutaminase, Nisin (preservative).
Transglutaminase can be an issue for those who are Celiac or have gluten sensitivity, so be sure you know what's OK for you before attempting to use JUST Egg Substitute. I personally like to view this as a novelty product to be enjoyed from time-to-time, as compared to something to have regularly.
RAISE Members, be sure to click the read more button when you're logged in for lots of extra details, measurements, dietary notes, and variations.
Allergy Status:
Wheat/Gluten Free, Dairy Free, Egg Free, Nut Free, Peanut Free, Cane/Refined Sugar Free*, Sesame Free, Oat Free, Diabetic Friendly*, Vegan, Soy Free Compatible, Nightshade Free Compatible, EOE Friendly Compatible, Legume Free Compatible