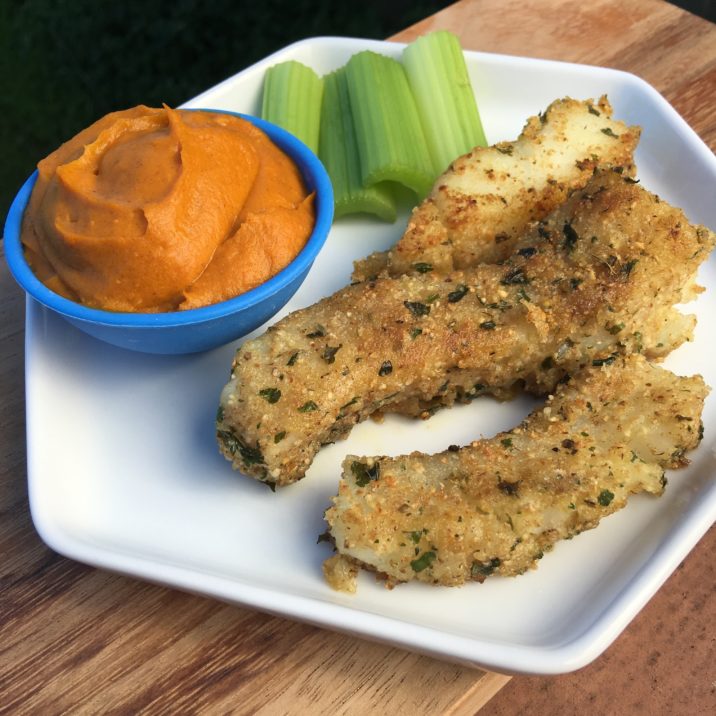 As I mentioned in our other Constructive Eating post, the utensils are so cool, and they're pictured in this post. We are still very much in love with their product, and you can snag a set at ConstructiveEating.com. The recipe that I'm sharing today is easy to make, and something that our youngest child is in love with. Keep in mind, she doesn't like fish. What makes me even happier is its allergy friendly status. This one is safe for SO many people. And that sweet potato dip!!! Oh my my. I wish the "lick your screen to taste how good it is" feature were a thing. So good, I think I'm going to make some more tonight 🙂
Allergy Status:
Wheat/Gluten Free, Dairy Free, Egg Free, Soy Free, Nut Free, Peanut Free, Yeast Free, Corn Free, Cane/Refined Sugar Free, Sesame Free, Legume Free, Nightshade Free, Allium Free, Oat Free, Low Histamine, Diabetic Friendly, Paleo, AIP, SCD Compatible, GAPs Compatible
*Some people who are Low Histamine are unable to consume any fish, including fresh.