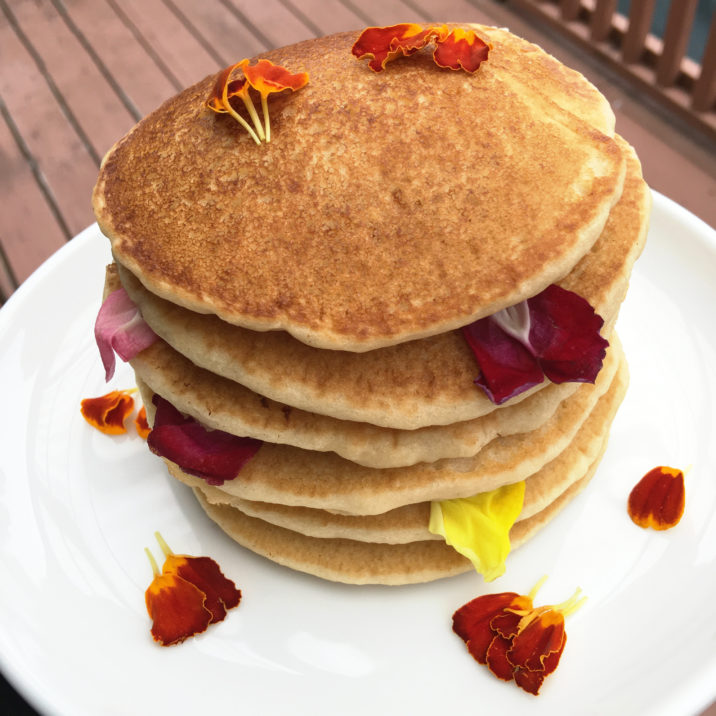 Are you team waffle, or team pancake?? I seriously want to know! I'm totally team waffle for one simple reason: I don't have to stand around and flip pancakes all morning. Yet, every so often I don't mind, especially when the results are this gorgeous. These gluten free pancakes are so yummy and honestly, you'll quickly forget that they're gluten free, top 8 allergy free, and vegan too. It's the best kind of breakfast: one everyone can enjoy together.
Allergy Status:
Wheat/Gluten Free, Dairy Free, Egg Free, Soy Free, Nut Free, Peanut Free, Yeast Free, Cane/Refined Sugar Free, Sesame Free, Legume Free, Allium Free, Oat Free, Diabetic Friendly, EOE Friendly, Vegan, Nightshade Free Compatible
For Those Who Are Corn Free:
We have opted not to classify this recipe as corn free due to the rose water. While we cannot confirm its corn free status, if you have a safe source of rose water (or other floral water) this recipe is suitable for you as well.
For Nightshade Free: Use a safe baking powder. The corn free baking powder that we use contains potato starch.