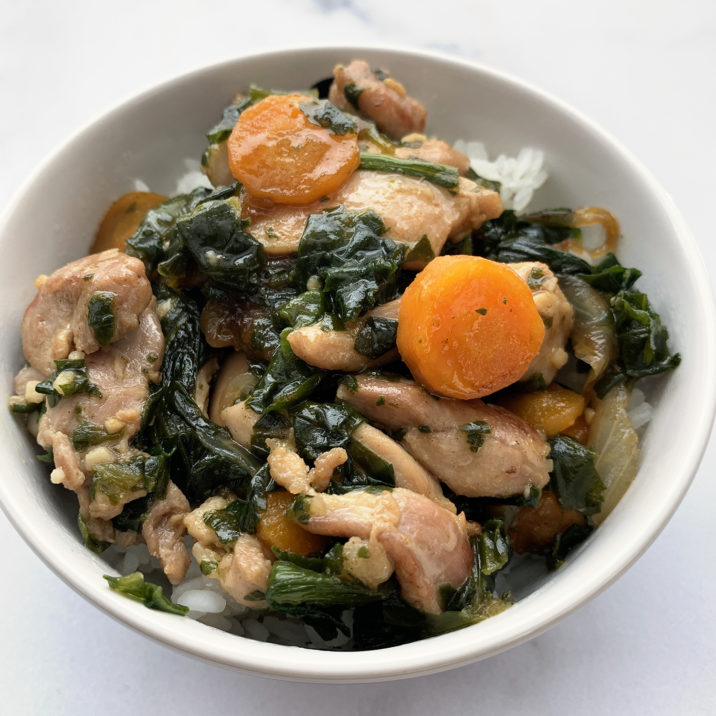 Ready for another easy cooking video? It brings us so much joy to share these with you, as we know it can be tough to cook with food allergies, especially when you're new. Our easy cooking series is designed to teach you a lot of easy basics that once mastered, can be your foundation for winging all sorts of delicious recipes.
This easy Ginger Chicken recipe is gluten free, very allergy friendly, and very kid friendly as well. If you have eaters who are very sensitive to ginger, you can always dial the ginger back when cooking, then sprinkle extra ginger on plates when serving (for those who love ginger).
RAISE Members, be sure to click more for the full recipe and more recipe tips.
Allergy Status:
Wheat/Gluten Free, Dairy Free, Egg Free, Soy Free, Nut Free, Peanut Free, Yeast Free, Cane/Refined Sugar Free, Sesame Free, Legume Free, Nightshade Free, Oat Free, Low Histamine, Diabetic Friendly, Paleo, GAPs, AIP, SCD
*Some people on Low Histamine are unable to consume chicken or spinach safely.