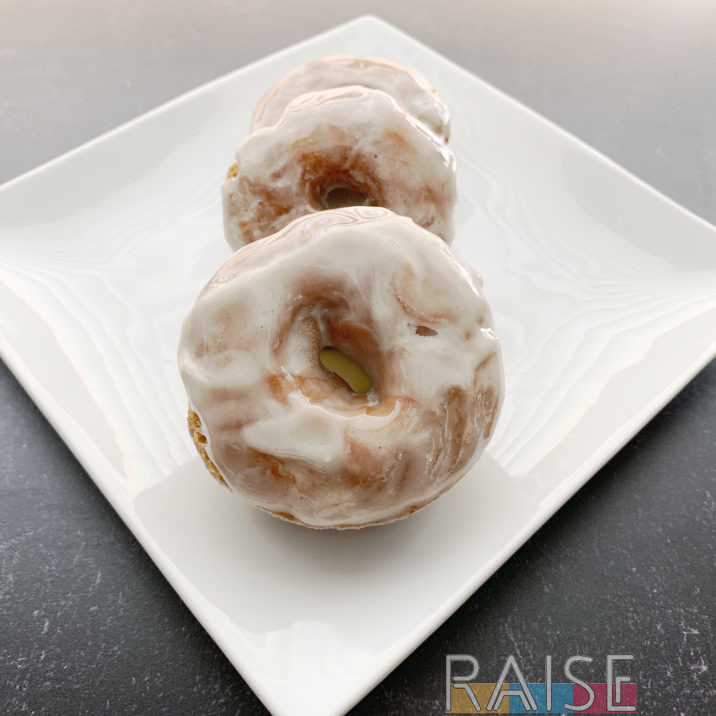 As many of you know, I love creating recipes that defy "gravity". In this example, gravity is every rule about food that most people adhere to. Gravity is every traditional ingredient that most of us can't consume. I love creating what seems impossible so that you can all see that with a little elbow grease, anything is possible. A good gluten free doughnut recipe can be difficult when you're also egg free, top 8 free, etc.
Today dear friends, I bring you donuts. These may be one of the best things I've ever created. What's better: you can freeze them!! More on that later. These corn free, vegan donuts (or doughnuts) are nothing short of fantastic. They've got this bit of crunch, then the chew, a little soft and cakey bits…
Gluten free? Of course. Top 8 free? You bet. Paleo? Why of course. Refined sugar free? That too! This is a treat that everyone in our home was able to consume together and OH MY GOODNESS. These donuts were just soooooo good.
Now that I've talked your ear off, on to the recipe!
Allergy Status:
Wheat/Gluten Free, Dairy Free, Egg Free, Soy Free, Nut Free, Peanut Free, Corn Free, Cane/Refined Sugar Free, Sesame Free, Legume Free, Nightshade Free, Allium Free, Oat Free, Low Histamine, Diabetic Friendly, EOE Friendly, Paleo, Vegan, Seed Free Compatible, AIP Compatible
Low Histamine Note: As many of you know, low histamine is a completely individualized diet. If you can tolerate yeast, this recipe will work for you. For those who cannot tolerate yeast, use this recipe instead.