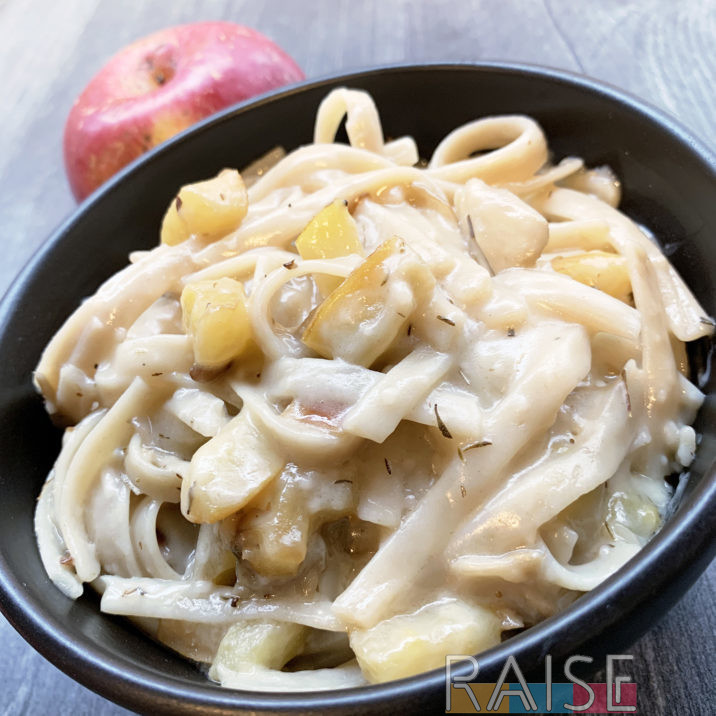 Does your household love all things creamy? Our household does, except for me maybe. I'm not sure if I'm a creamy fan these days… Today I'll be sharing an amazing gluten free vegan pasta recipe with you that's not only super allergy friendly, but also easy to make, Allium Free, and a whole lot of other frees.
Truthfully, these are some of my most favorite recipes to create: minimal ingredients with maximum flavor. It's so important to me that inclusion be an option for families, especially where multiple and less-common allergens are concerned.
Allergy Status:
Wheat/Gluten Free, Dairy Free, Egg Free, Soy Free, Nut Free, Peanut Free, Yeast Free, Cane/Refined Sugar Free, Sesame Free, Legume Free, Nightshade Free, Allium Free, Oat Free, Diabetic Friendly, Vegan, EOE Friendly Compatible
Friendly Cheese Reminder: Use what you can or skip it all together. Dairy free options on the market will contain one allergen or another.